Tom Holland has teased an unnamed mystery figure who would feature in the upcoming Marvel Cinematic Universe film Spider-Man: No Way Home, describing a moment as "one of the greatest ever."
In 2015, the British actor was cast as Peter Parker's replacement.
Holland first appeared in the Marvel Cinematic Universe in Captain America: Civil War and has since played the web-slinger in five films, including two of his own, both directed by Jon Watts: Spider-Man: Homecoming and Spider–Man: Far From Home.
Parker in the MCU is younger and less experienced than earlier incarnations, although he has benefited from tutelage from the Avengers, particularly Tony Stark.
Spider-Man: No Way Home, the third MCU Spider-Man film, would find Peter facing opponents and challenges from all around the multiverse.
After Jake Gyllenhaal's Mysterio reveals his true identity at the end of Far From Home, Peter seeks the help of Doctor Strange to cleanse his name.
The naive hero accidentally opens up the Marvel cosmos while casting universe-altering magic.
While the majority of the plot is still unknown, it has been announced that Alfred Molina will reprise his role as Doctor Octopus from the original Sam Raimi Spider-Man films to fight the hero, and he will not be alone.
In an interview with Empire, Holland spoke about Spider-Man: No Way Home and its hype with unusual caution.
The young leading guy, in particular, emphasized a moment involving an unnamed mystery character interacting with Peter, which he thinks is his coolest ever.
While Holland could only tease fans about the character's identity, he did reveal that the scene has him, Marisa Tomei's Aunt May, Jon Favreau's Happy Hogan, and the nameless character around a table.
The four are reported to be discussing what it means to be a hero, which has sparked curiosity about who this wise source could be. Below is the complete quote from Holland:
"[it's] one of the coolest scenes I've ever shot […] It's four people sitting at a table, having a conversation about what it's like to be a superhero, and it was amazing […] The other day we watched the scene, my brother and I, and our jaws were on the floor."
The reappearance of Molina's Otto Octavius has been revealed in a new video from the highly anticipated blockbuster, fueling rumors about a Spider-Man team-up including all three cinematic forms of Peter Parker.
Tobey Maguire and Andrew Garfield are expected to return to assist Holland in a massive crossover, with other villains from the three series also expected to appear.
One of the initial casting announcements for the film, alongside the Raimiverse's Doc Ock and visuals of the original pumpkin bombs previously handled by Willem Dafoe's Green Goblin, was Jamie Foxx, who reprised his role as Electro from The Amazing Spider-Man 2.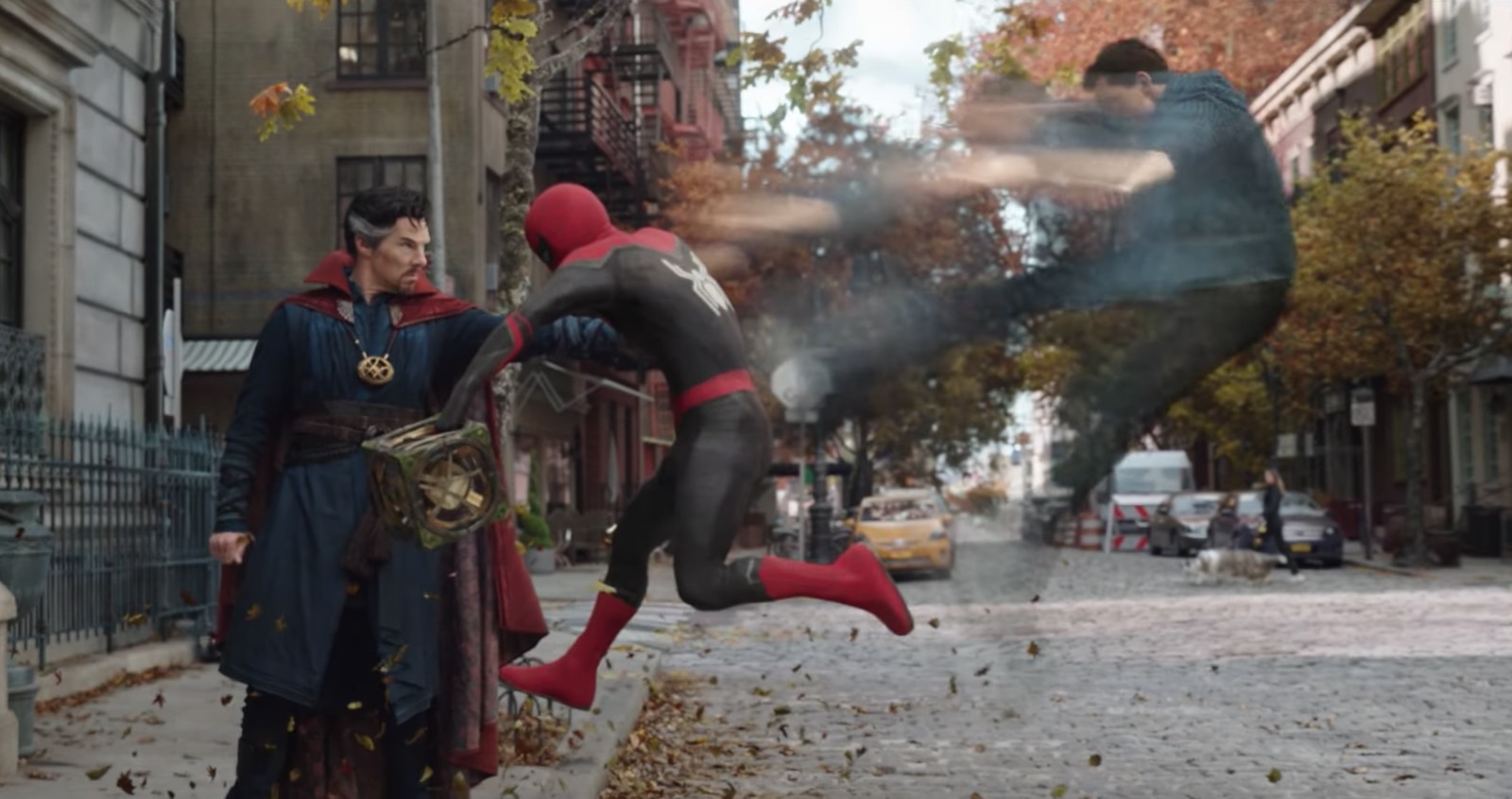 Holland's remark could be a reference to one of the other Spider-Mans, with Tobey Maguire's Peter Parker being an obvious choice.
Scenes exploring the concept of heroism, as well as the value of enormous power and great responsibility, were common in Maguire's personal and emotional depiction of the character.
Alternatively, the mystery character might be any of the MCU's existing characters, such as an Avenger or a cosmic hero.
Holland's mention of a mystery character just adds to the growing intrigue, especially after Sony tweeted three spider emojis, ostensibly referencing the multiverse conjecture.
Holland's normally loose-lipped approach to spoilers appears to have changed, as he has recently been tight-lipped about the new picture, but these enticing statements will undoubtedly stoke anticipation for Spider-Man: No Way Home's release.