Halle Bailey, who plays Ariel in The Little Mermaid, has declared that the next Disney remake "will be worth the wait." Bailey was cast in the role of Ariel in the live-action retelling of the classic Disney fable, which was first announced in 2016. The remake is intended to follow a similar plot to the original Little Mermaid, with many of the same iconic characters reprising their roles in live-action. The legendary song "Part Of Your World" will be featured in the remake, according to Bailey, but there will also be some new songs in the film.
The Little Mermaid's cast is unquestionably impressive. Along with Bailey, Melissa McCarthy will play Ursula, the villainous sea witch, and Javier Bardem will play King Triton, the King of Atlantica and (most crucially) Ariel's father. Scuttle will be voiced by Awkwafina, while Sebastian and Flounder will be voiced by Daveed Diggs and Jacob Tremblay, respectively. Rob Marshall directs the film, which is based on a script written by David Magee. Lin Manuel Miranda, the creator of Hamilton, will produce the film and collaborate with composer Alan Menken to write new music for it.
The film was officially completed in July of this year, but it was just announced that it will not be released until 2023.
Bailey has now expressed her delight at the completion of filming on The Little Mermaid to AP Entertainment. The actress says she "cannot wait" for the movie to be released. Bailey went on to remark that, while spectators may have to wait "a little time," she believes the payoff will be well worth the wait. Here's the rest of Bailey's quote:
"It was so good to just finish it, I'm so happy to just be like "yeah that's completed" and I cannot wait for it to be out. I know we have a little while to wait, but I think it will be worth it."
Bailey joins Lily James, who played in 2015's Cinderella, Emma Watson, who starred in 2017's Beauty and the Beast, and Naomi Scott, who will star in 2019's Aladdin, in Disney's prized line-up of live-action princesses. The Walt Disney Company also recently stated that a live-action rendition of Snow White is in the very early stages of development, with Rachel Zegler of West Side Story scheduled to play the eponymous figure. There are few further specifics available at this moment, but filming is expected to begin early next year.
Because Bailey is half of the five-time Grammy-nominated singing combo Chloe x Halle, The Little Mermaid is expected to have some outstanding vocal performances. The film will be the 21-year-first old's significant role, and many fans are looking forward to seeing her play the legendary Disney princess with such a stellar cast. The film has been a long time coming, and regrettably, audiences still have a long way to go. Bailey, on the other hand, appears to share those views and is just as eager to see the picture in theatres.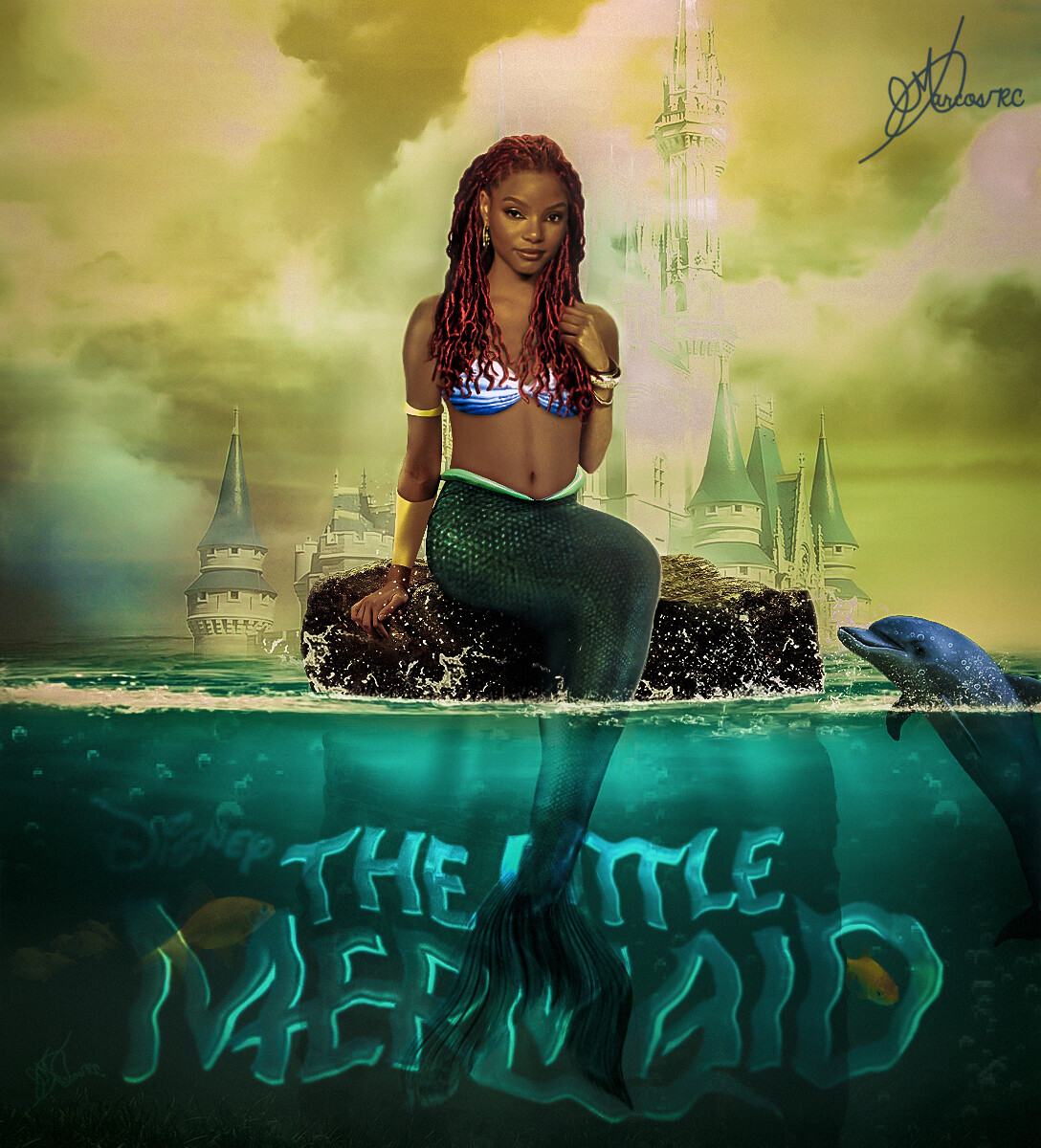 Given the caliber of the actors and crew behind this film, it's easy to imagine that when The Little Mermaid finally hits theatres on May 26, 2023, it will have been "worth the wait."